Houston Cy-Fair
11 cases of used eyeglasses were collected by the Houston Cy-Fair Lions Club. These glasses were taken to the Conroe Noon Lions Club Eye Glass Recycling Center, where they will be catalogued according to prescription, boxed, and sent around the world to help those who do not have access to personalized prescription glasses.
Houston Royal Oaks
Our project Mission HOPE started during the occurrence of Typhoon Haiyan which affected so many families in the Philippines. We have since helped other countries such as Guatemala, Mexico, Colombia, Nepal, and U.S. by partnering with Lions Clubs in the cities affected by the calamities.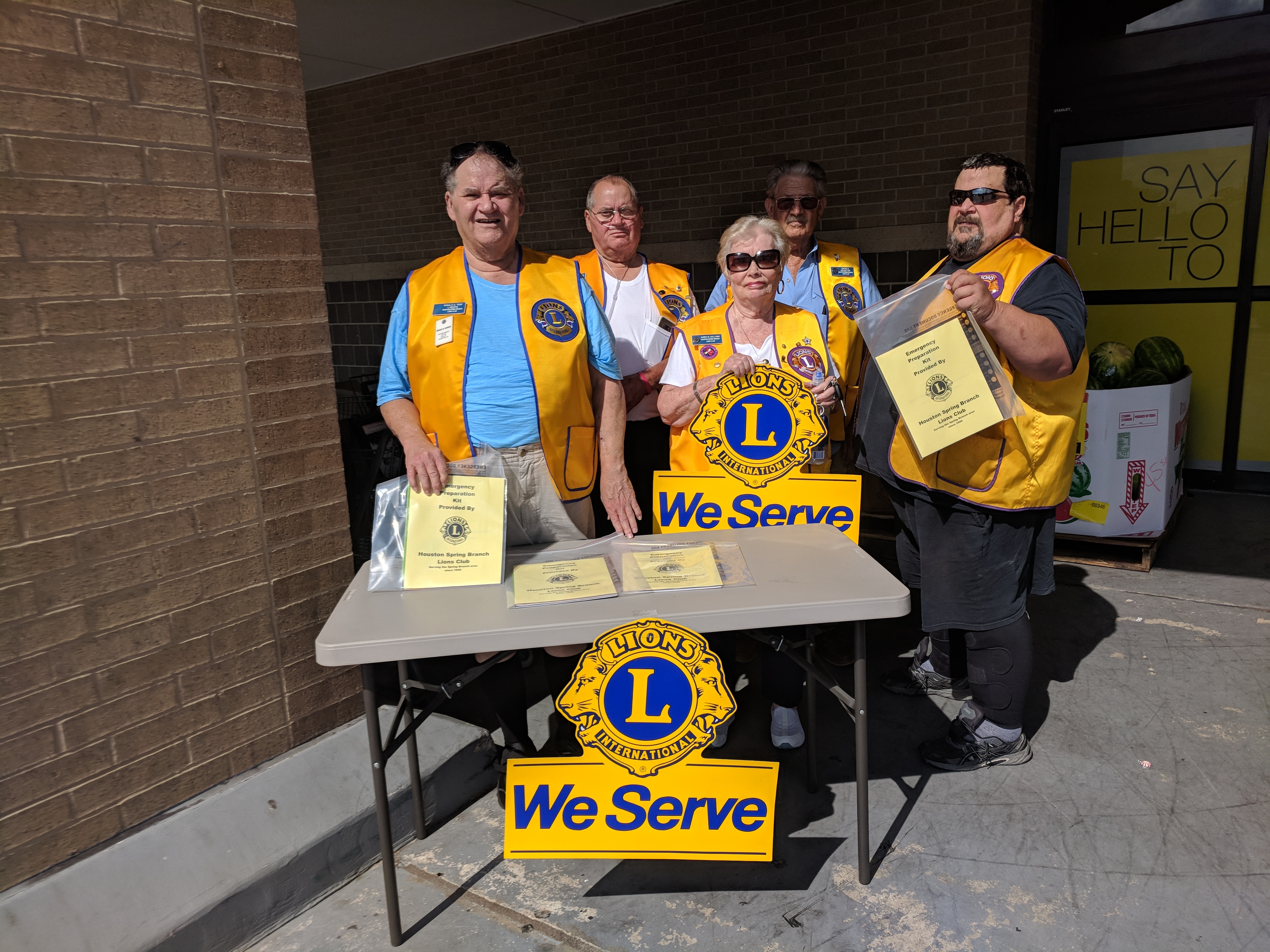 Houston Spring Branch

Boy, it got hot. We wish to think the following members who showed up and helped to hand out the Emergency Preparedness kits at Kroger this morning. Yes, we left early, the heat was getting to some of us. Lions Syd Waldman,(not pictured, he took photo), Archie Heugater, Agnes Sullivan, Donald Landers, Ronald Landers and Terry Landers handed out about 100 kits. We plan to hand out the rest at the Kroger store at Hammerly and Gessner in the next couple of weeks. Thanks You Lions.